The Hand Barrel Method
From barrel to bottle, Hand Barrel was established to bring you a whiskey experience unlike any other. We sought to create a vessel that was unique, sleek, and unlike anything else in the industry; a contemporary take on a centuries-old American pastime that would also protect the vital liquid gold inside. Once the bottle was perfected, we sought out a handcrafted bourbon that would match our bottle in quality.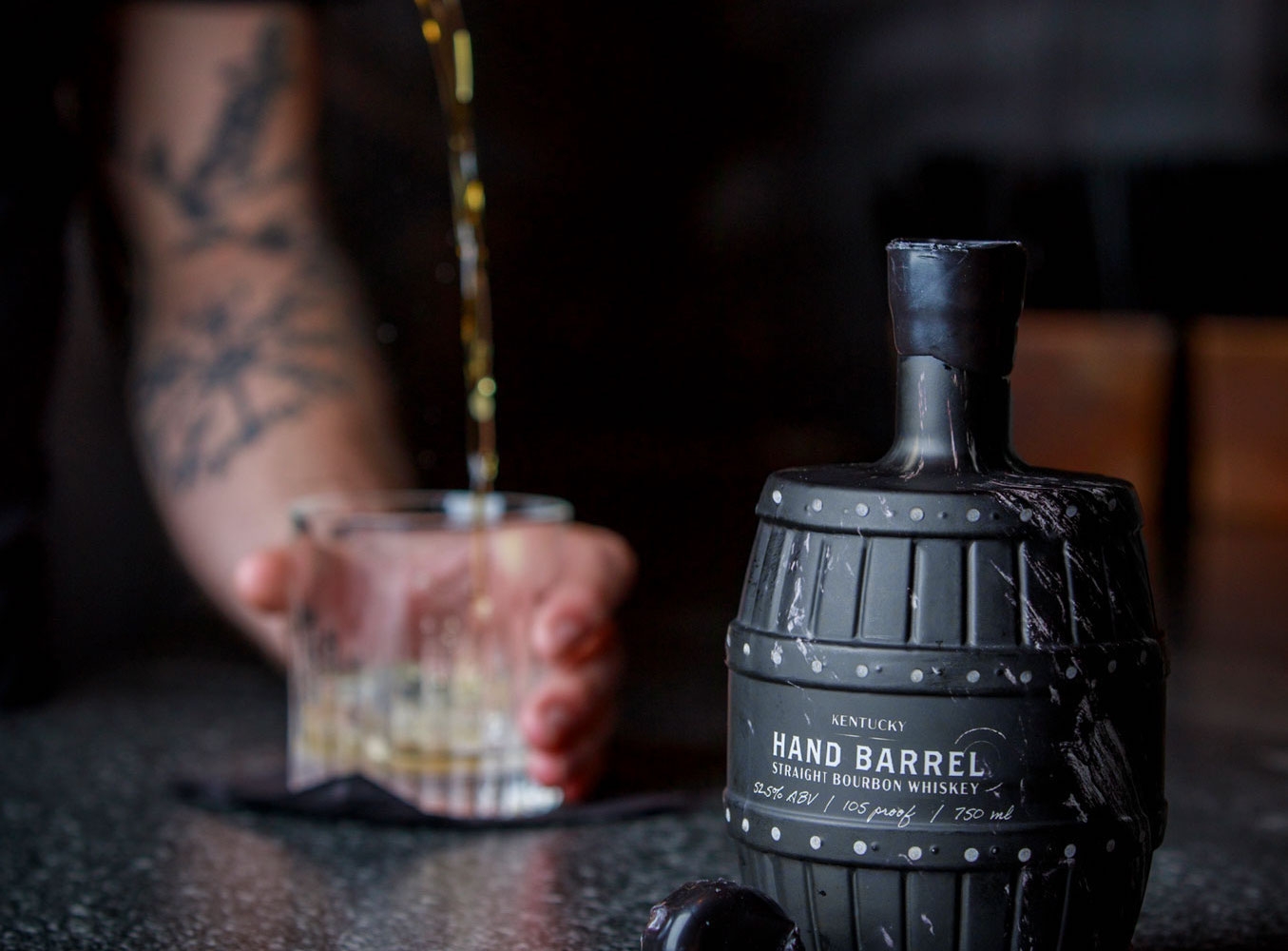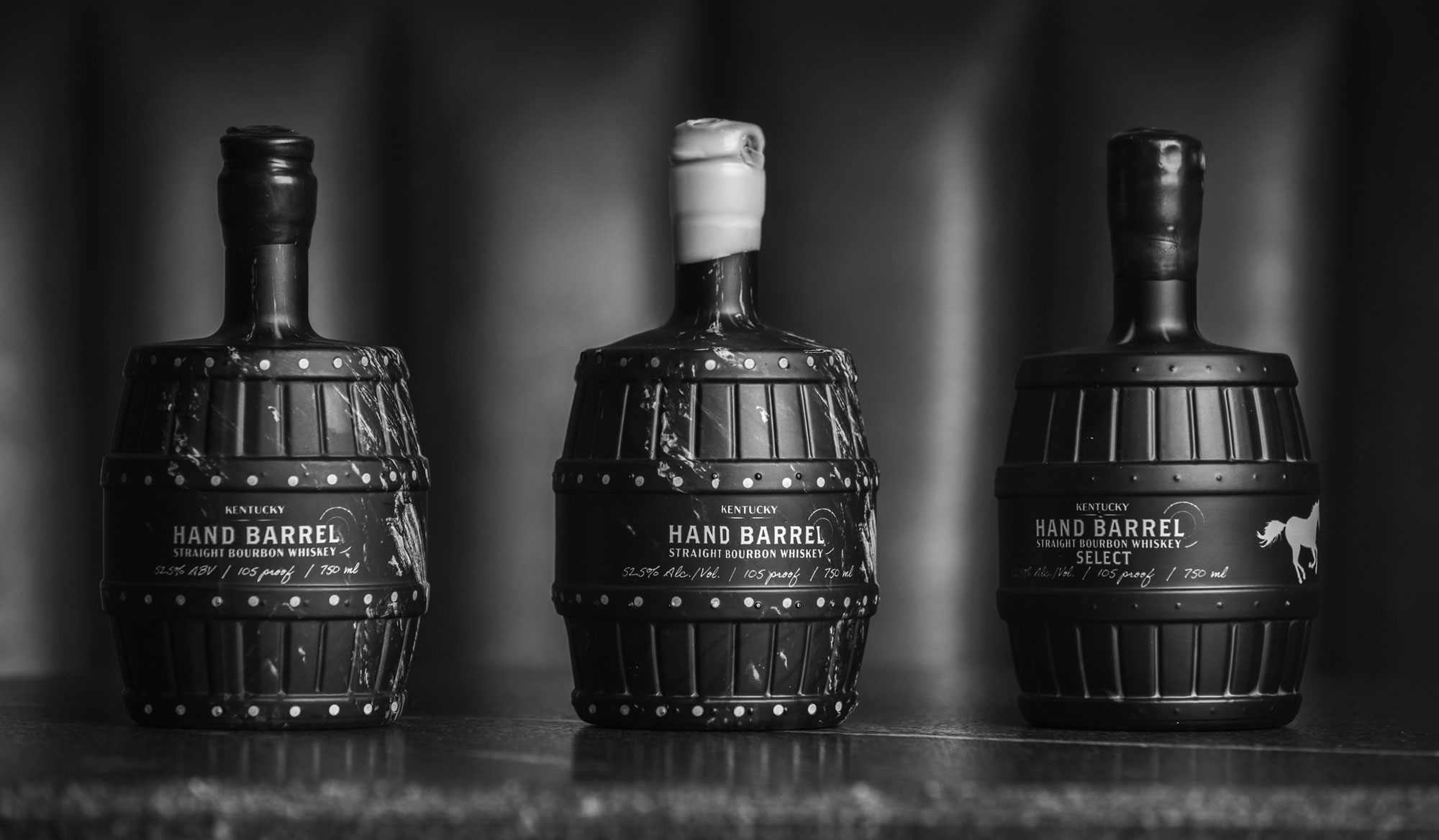 There are a thousand small, yet critical decisions that go into making a batch of bourbon. Each and every step of Hand Barrel's process has been considered and deliberate; from the territory of distillation, the mix of grains utilized in our mash bill, the height at which our barrels are matured in the rickhouse, and the individual barrels selected for each bottling run. The resulting product, true in character, rich and authentic, is exactly how we like our bourbon.
Whether it's our unique mash bill, our #4 alligator charred barrels that impart spice and complexity, or our non-chill filtered process, we are constantly searching for the X factor that will elevate Hand Barrel to the next level.